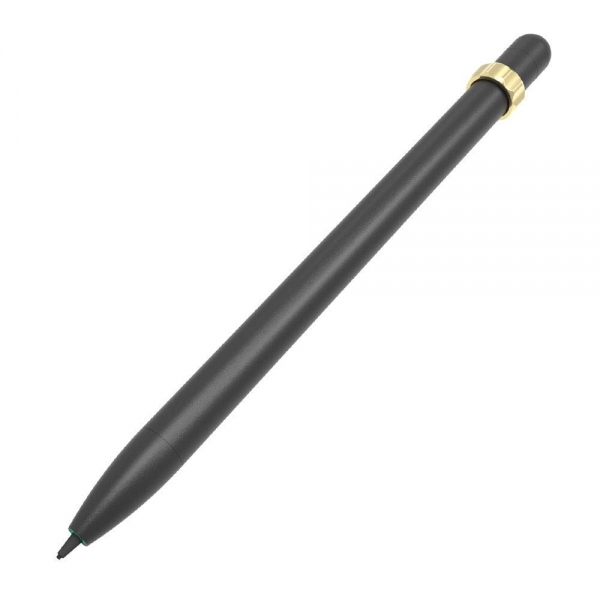 ❤ Adopt innovative Micro-distance one-way step system. The pencil lead moves automatically while writing. No need for sharpening the pencil or pressing writing, keep creating~!

❤ Full-metal body, NC Machined. Chromed-plated surface makes it comfortable for touching and fluent for appearance and suitable size, easy to take anywhere. Simplified and fashionable design contributes to your innovative work. Inspiring and passionate.

❤ The pencil adopts the market standard black 0.7mm diameter refills. You can buy its replacement refills easily, even the different color refills are compatible.

❤ Also an excellent decompression tool. Slide the metal ring up and down or rotate it to eliminate your Anxiety, Phone Stress, Hyperactivity disorder. Stay awake when you are tired. Pass your boring time. Quitting bad habits. Effective for focus and deep Thought. Eliminate bad habits with the metal ring of each spinning rotation.

❤ The anti-roll metal ring packaged now. Even if the table has a tilt of 10°, the pencil will not roll. Will not fall to the ground.