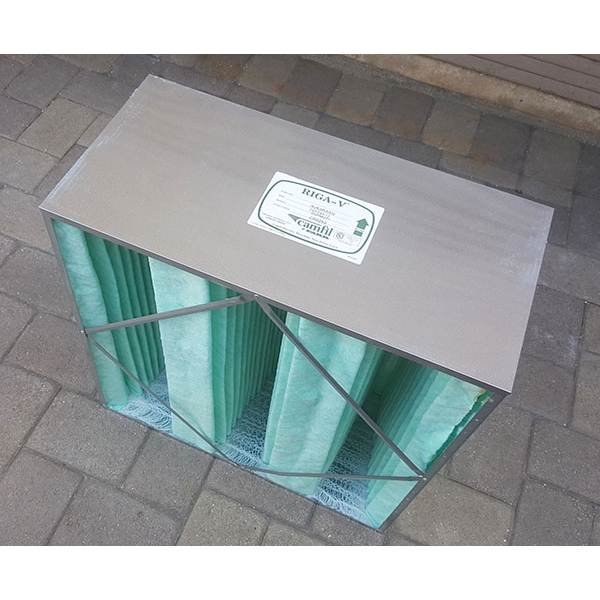 Camfil Rigid Media Filter
Supported media, in a unique "pleat within a pleat" configuration, unaffected by varying airflow or turbulence
Low initial pressure drop and low cost per unit make the Riga-V an economical choice for commercial applications
Description: High efficiency supported media box filter with low initial pressure drop.
Typical applications: Built-up filter banks, rooftops, split systems, free-standing units, package systems and air handlers.
Efficiency: MERV 11, MERV 13, and MERV 14.
Media: Lofted synthetic media formed into 2" deep mini-pleats and assembled into a V-bank filter configuration.
Recommended final pressure drop: 1.5" w.g. when operated at 500 fpm. System design may dictate alternative changeout point.
Temperature: Maximum continuous operating temperature of 160º F (70° C).
Ratings: ECI value of three stars, UL 900.