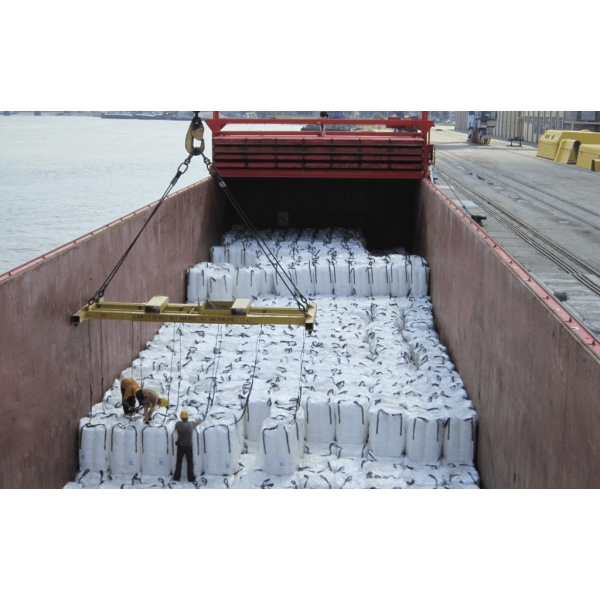 ICUMSA 45 Refined Sugar Glucose Mix
SPECIFICATIONS


89% Refined Sugar ICUMSA 45 and 11% glucose mix
Product specifications:
89% Sugar (standard ICUMSA 45 refined white granulated sugar, international standard specifications) 89%
Purity: ≥99.8%
Ash content: ≤0.04 (under dry conditions)
Color value: 45 RBU
Moisture: ≤0.04
Sulfur dioxide: 20 mg/kg
Degree of crushing: Medium(0.45mm-1.25mm)
Solubility: 100% dry, freely soluble 100%
Radiation: International certification
Color: crystal white, the largest 45 ICUMSA attenuation index unit
Sediment: None
Odor: no peculiar smell
Magnetic particles: 4MP/K
Reducing sugar: 0.05% of maximum weight 0.05%
Maximum AS: 1 pm
Maximum PB: 2 pm
Maximum CU: 3 pm
Substance: solid crystal new crop

11% glucose(Food-Grade, anhydrous glucose, powder or crystal, 11%
Condition: The crystalline powder has no impurities, Odorless white
Grade: 99.5% of premium grade
Specific rotation: 52.0-53.0
Moisture≤2.0
PH value: 4.0-6.5
Chloride ≤0.01
Sulfuric acid ash content ≤0.25
Sugar and Glucose Blend (sugar 89%, glucose 11%) relies on the mixer to rotate in the mixing tank to repeatedly stir the two products. In the processing and production, the powder and solid particles are fully mixed. The product is a mixture of sucrose and glucose. According to the general classification rules 1 and 6, the product should be classified under tariff number 1702.90.12
Harmonized Tariff Schedule 1702.90
Alternative Product
Milk Tea Premixed Sugar Base Material
Specifications:
Milk tea ready-mixed sugar base (sugar 88%, glucose 12%) relies on the mixer to rotate in the mixing tank to repeatedly stir the two products. In the processing and production, the powder and solid particles are fully mixed. They are for milk teas and cakes. The product used as a seasoning material is a mixture of sucrose and glucose. According to the general classification rules 1 and 6, the product should be classified under tariff number 1702.90.12
Quality: Standard Export Quality,
Process: Dried Inspection: SGS or CCIC at loading port.
Insurance: 110% to be covered by the seller.
Performance Bond: 2%
ICUMSA 45 Refined Sugar Glucose Mix TEST RESULT

SUGAR TRADE
Brasil Sugar Production In 2020-2021 Is Expected To Be Around 650 MILLION Metric Tons.
Brasil Sugar Production In 2019-2020 Was Around 647 MILLION Metric Tons.
Thailand cane production for MR 2021-22 at 95 million mt and sugar production at 10.5 million mt.
Thailand's MR 2021-22 sugar exports are forecast to rise by 3.8 million mt to 7.5 million mt.
Mills/Refineries only produce sugar based on executed Sales and Purchase Agreements to maintain the lowest possible price and high quality. Large stockpiles are rarely ever produced and warehoused due to the high cost and even greater chance of contamination.
CHINA AQSIQ Association
General Administration of Quality Supervision, Inspection and Quarantine of the People's Republic of China (AQSIQ) is a ministerial, administrative organ directly under the State Council of the People's Republic of China in charge of national quality, metrology,commodity inspection, entry-exit health quarantine, entry-exit animal and plant quarantine, import-export Food safety, certification and accreditation, standardization, as well as administrative law-enforcement.
https://www.aqsiq.net/application/food-register
AQSIQ strongly recommends that applicant register directly and do not leave this application process to their importer or distributor. Importers require your registration number to complete China customs clearance. Should you change your distributor, or have multiple distributors, they may be reluctant to share your registration number and authorization password if circumstances change.
The authorization password will be the only credential when you enter the GACC system to go through customs clearance procedures in China.
DOCUMENTS
International Sugar Organization Daily Sugar Prices
China GACC Food Exporters Registered Number Search