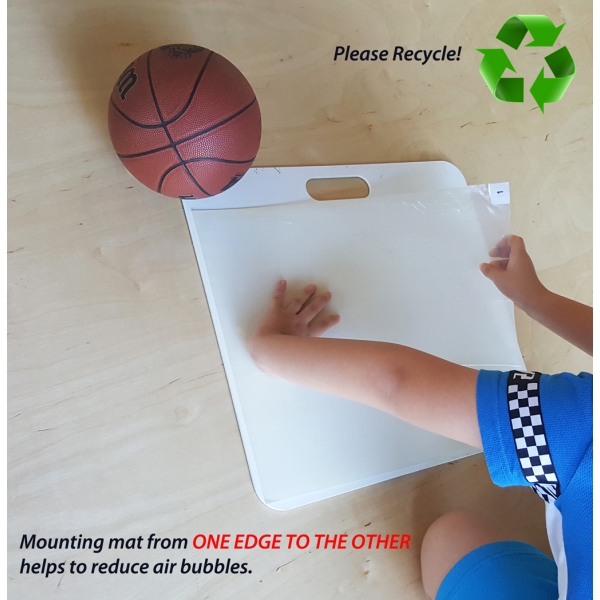 Universal Fit Basketball Sticky Practice Pad Small Refill 2 Pack 30 Sheets 15"x18" Total 60 Sheets Court Grip Step Fast Brake Fits Small 18"x19" Traction Board, Transparent
Total 60 Sheets - Includes TWO Packs of Universal Fit Slipp-Nott PRACTICE 30 Sticky Sheets. A Total of 60 Sticky Sheets.

Newest Sticky Replacement Sheets for ALL BRANDS Traction Boards. Great for Basketball Grip, Volleyball, Wrestling, Racquetball.

Removes dust and dirt from your court shoes. Great for All Indoor Sports that need Traction.

Replacement Numbered Sheets size is approx. 15 inches x 17.5 inches, Transparent.

REGISTERED USA BASED BRAND AND TRUSTED QUALITY PRODUCTS actively used by thousands of satisfied happy customers since 1987. We develop and design the products by listening your needs and concerns. We always take care of customers queries and go beyond to make you happy with our customer service.

White Numbered Tab Best for Practice Use offering the same performance as the premium Slipp-Nott Sticky pad.