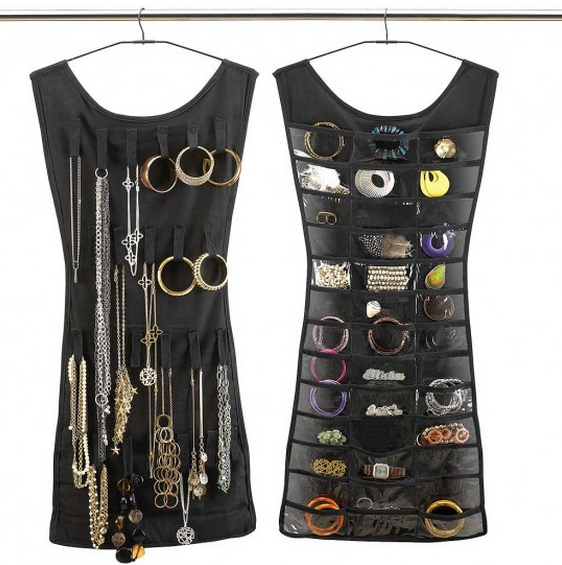 30 pockets to house all your rings, earrings and other small items on one side, and 14 hook and loop closures to hold your necklaces and bracelets on the other, this is a quick and easy storage solution to any girl's accessory nightmare. Simply hook the hanger onto any rod in your wardrobe and keep your precious jewels organised and out of sight.
Specifications
Measures 83cm x 46cm
Colour - Black
Delivery
Not included and is £3.99 to mainland UK. Please refer to our delivery & refunds for more information.
Please allow between three to four weeks for this item to be delivered.
Returns
We offer a 14 day return policy. Faulty items will be replaced free of charge. Unwanted items may be refunded if the original contents remain within their original packaging and the refund claim has been initiated within the 14 day refund period. Refunds will be issued once the items have been inspected by our returns team. Customers must arrange their own delivery or contact us to arrange delivery (this will incur a surcharge and will be deducted from the refund amount issued once the items have been inspected).