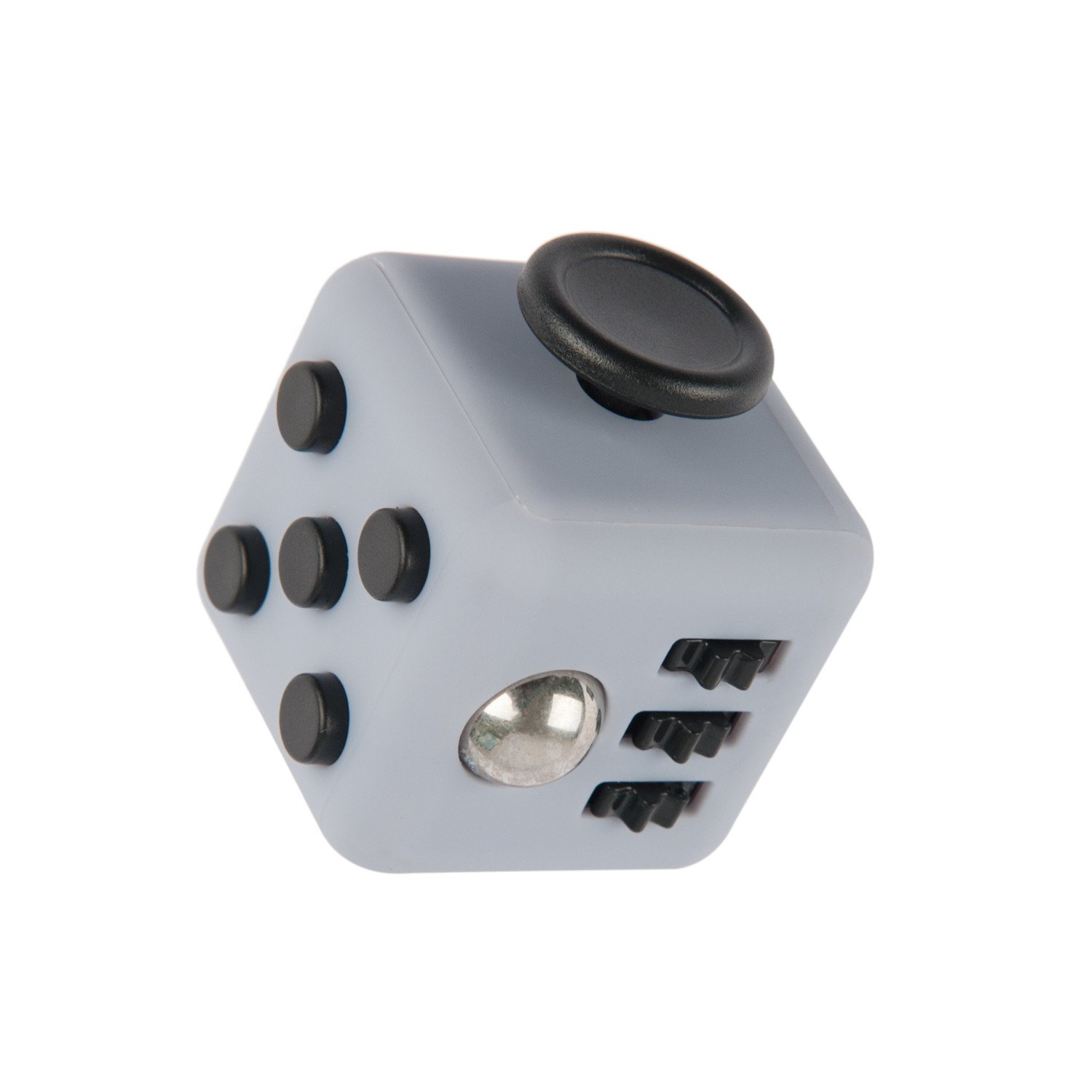 Our coolest little fidget cube ready for you to play around in style. Fidget away with this nifty gadget by Tactivo! https://tactivo.com/products/releive-stress-easily-fidget-cube
The devil makes work for idle thumbs, but with this six-sided stress relieving Fidget Cube you can keep him (and your restlessness) at bay.
Specifically designed for people who can't keep their restless fingers still whilst at home, in the office, in social environments, traveling and more.
Inspired by ancient 'worry' stones which serve as a positive distraction to the tense mind, each one of the six 'fidget features' helps you focus in some way and offers a form of relief to all types of fidgeters - so whether you're a clicker, a flicker, a roller or a spinner, the Fidget Cube has something unique to offer you.
CLICK: Five buttons - three audible click buttons, two silent click buttons
GLIDE: Joystick function glides smoothly across one side of the cube
FLIP: Switch back and forth
RUB: A smooth inset thumb groove to aid calm breathing, inspired by ancient worry stones
ROLL: Three grooved 'cog-style' gears and one smooth ball for rolling
SPIN: Rotating Dial

Size: 1.8 X 1.8 X 1.8 Inches, package: 1 Fidget Cube
Delivery
USA - FREE -  3-5 days using USPS UK - FREE - 2-4 days using Royal Mail EU - FREE - 3-10 days using Belgium Post/Royal Mail
Returns
Quibble-free 14 day return policy. If you've got an issue with your product let us know and we'd be happy to replace it immediately or refund it should it be faulty/damaged. Customer service is available 24/7 to support any issues you may experience.