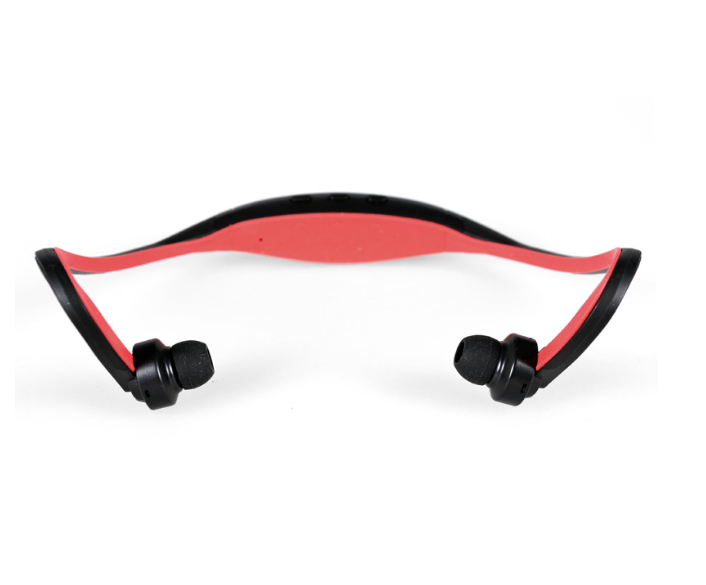 Corded headphones can be extremely irritating when working out, getting caught and pulling the earpiece out! These Bluetooth headphones are the perfect solution, both wireless and a lot more comfortable in the ear.
Behind the Neck Headphones
Imagine working out, without having to worry about wires getting caught or having to change to the next song using your phone!
Compatible with various Bluetooth enabled devices such as mobile phones, PDAs and Laptops.
Features:
Unique around-the-neck design that's lightweight and comfortable for all-day use

Convenient for sports

10 range connectivity

4-times anti-noise technology ensuring excellent sound quality, safety & low radiation

Built-in Rechargeable Li-Polymer Battery

Range of Frequency: 2.4GHz-2.4835GHz ISM Band




Charge via USB cable

Typical Standby Time: 160 hours

* Colour option is subject to availability. Although we endeavour to send you your preferred colour, we may send you a neutral alternative colour if your choice is out of stock.
Delivery
Delivery within the UK mainland is FREE, Delivery to Ireland is €4.95 (£4.12) and will be delivered with Royal Mail or similar. Please refer to our delivery & refunds for more information. Please allow up to seven days for delivery.

Returns
We offer a 14 day return policy. Faulty items will be replaced free of charge. Unwanted items may be refunded if the original contents remain within their original packaging and the refund claim has been initiated within the 14 day refund period. Refunds will be issued once the items have been inspected by our delivery team. Customers must arrange their own delivery or contact us to arrange delivery (this will incur a surcharge and will be deducted from the refund amount issued once the items have been inspected).