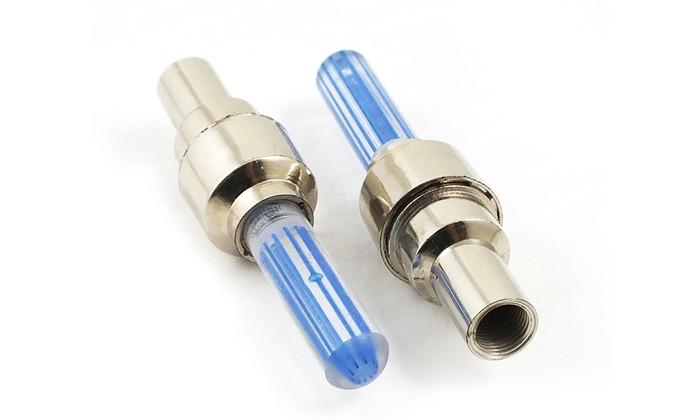 The LED Bicycle Wheel lights screw into tyre valves to make wheels glow, helping to improve visibility and safety during night time rides!
Simply screw onto the valve of your car, bicycle or motorcycle in seconds!
Features:
Light color: Blue, Green or Pink.

Movement sensor, light up when wheels are spinning - Automatically turn off when staying still

Installs on standard tyre air stem valve of cars, motorcycles or bicycles

Powered by 3 x AG10 batteries (included), can easily be replaced.

Comes with valve adapters

Easy to install, just remove your original tyre valve cap, and replace with the LED light.

Can be used with motorcycles and bikes as well as cars

Excellent night time effect for your wheels and it also makes your wheel look beautiful Powered by 3 x AG10 button batteries (included) in each of the LED Light supplied

Package Contents: 2 x Flashing LED Wheel Lights
Delivery
Delivery within the UK mainland is £3.99 and will be delivered with Royal Mail or similar. Please refer to our delivery & refunds for more information. Please allow up to seven days for delivery.

Returns
We offer a 14 day return policy. Faulty items will be replaced free of charge. Unwanted items may be refunded if the original contents remain within their original packaging and the refund claim has been initiated within the 14 day refund period. Refunds will be issued once the items have been inspected by our delivery team. Customers must arrange their own delivery or contact us to arrange delivery (this will incur a surcharge and will be deducted from the refund amount issued once the items have been inspected).