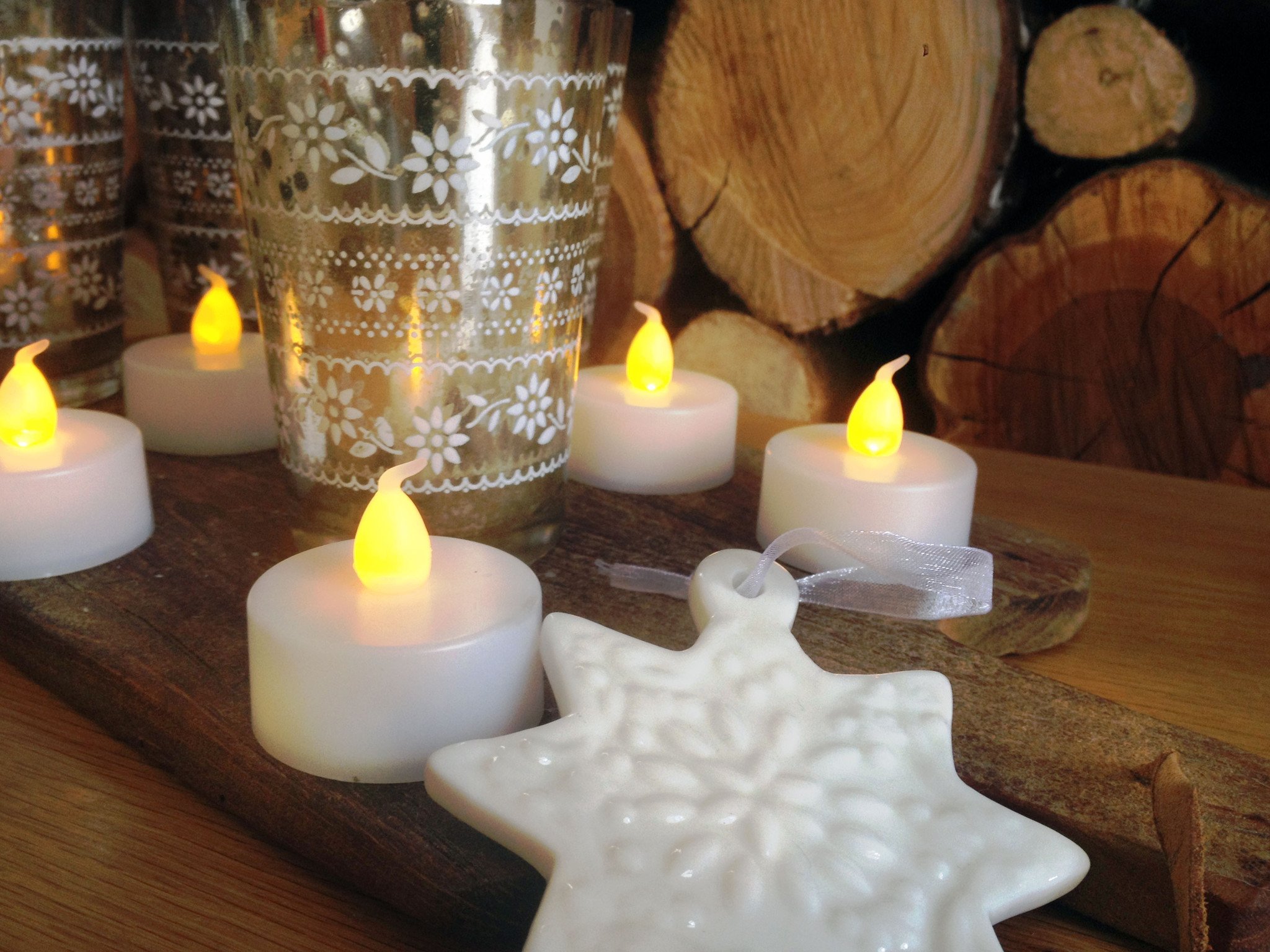 Want to be romantic but don't want the smoke and wax getting all over the place? Try these Electric LED Tealight Candles - the flickering light will look like a real flame!
Specifics:
No smell

No heat

No waxy mess

On-off switch

Batteries included
Delivery

Delivery within the UK mainland is free and will be delivered with Royal Mail or similar. Delivery to the United States is free and will be delivered by USPS or similar. Please refer to our delivery & refunds for more information. Please allow up to seven days for delivery.

Returns

We offer a 14 day return policy. Faulty items will be replaced free of charge. Unwanted items may be refunded if the original contents remain within their original packaging and the refund claim has been initiated within the 14 day refund period. Refunds will be issued once the items have been inspected by our delivery team. Customers must arrange their own delivery or contact us to arrange delivery (this will incur a surcharge and will be deducted from the refund amount issued once the items have been inspected).