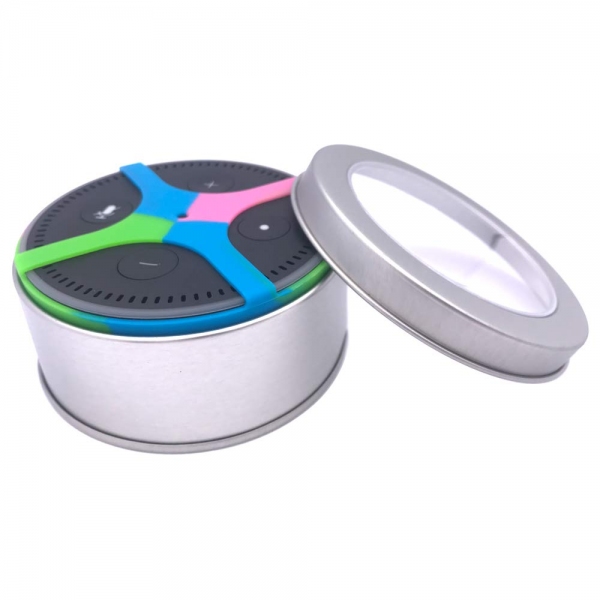 You like your echo dot? yes! would you like to protect your echo dot so that she is always clean, young and beautiful? yes! you want to give your room Some vitality, a broad space and a deep love? yes! when you talk to Alexa, do you want echo dot's voice to be transmitted 100% without loss from the silicone case? yes! we like echo dot very much like you, and it has become an indispensable part of Our lives. of course, you don't have to worry about its sound transmission problem, because we have designed 12 of 0. 31 inch sound holes to ensure that the echo dot's sound can be transmitted without loss. Just like there is no silicone case at all. click the Buy button now and start your colorful echo dot trip with a fast delivery service!
FEATURES
Yes, it's a custom silicone case for echo dot. With a new ultra-thin and close-fitting design, the silicone case perfectly matches your echo dot.

The silicone cover is made from 100% food-grade silicone gel. It can safely touch your skin while feeling so good!

The comprehensive protection design protects your echo dot from drops, bumps, finger prints, dirt, scratches etc. Let your echo dot keep clean.

The bottom of the silicone case is specially designed with 12 large holes of 0.31 inches as the sound hole, ensuring that the sound of the echo dot can be transmitted without loss.

The silicone cover is a combination of green, blue and pink, which can be combined with various rooms and environments. It will give you some vitality, and a deep love for your family.