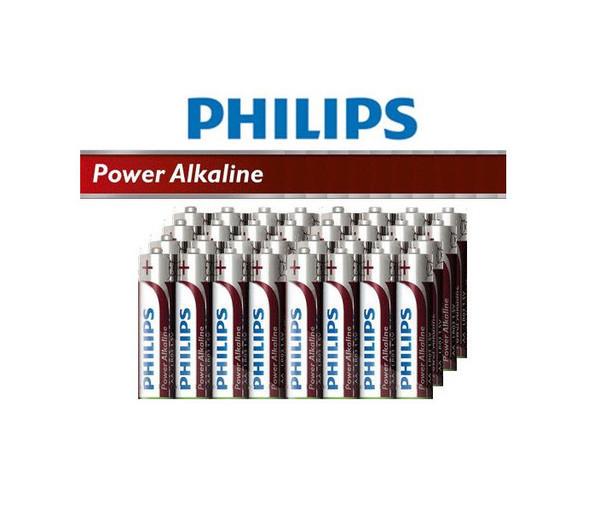 LONG LASTING POWER GUARANTEED
Philips PowerLife gives you reliable performance and long-lasting power in a broad range of everyday devices. You can rely on Duracell Plus Power to power your remote controls, CD players, motorized toys, flashlights, toothbrushes, etc.
Product benefits



Economical, general purpose 1.5V AA/AAA alkaline battery with a high energy output that are reliable with a long shelf life, and good low temperature performance.
Excellent price versus quality ratio
Designed for long lasting performance in a broad range of everyday devices
This is a non-rechargeable battery.
Battery Packs 
12 x AA batteries
12 x AAA batteries 
 

Delivery 

Delivery within the UK Mainland is free. 
Please refer to our delivery & refunds for more information.
Please allow upto 10 working days for this item to be delivered.

Returns

We offer a 14 day return policy. Faulty items will be replaced free of charge. Unwanted items may be refunded if the original contents remain within their original packaging and the refund claim has been initiated within the 14 day refund period. Customers must arrange their own delivery. Refunds will be issued once the items have been fully inspected to confirm original condition.

All items are covered with a twelve month manufacturer warranty. This warranty does not cover damage sustained through wear and tear or misuse.

Note: 

(i) Expiry Date may vary (typically 2014 - 2018)
(ii) Pictures used are for illustrative purposes only
(iii) Varying pack sizes may be used to form the variations specified above.