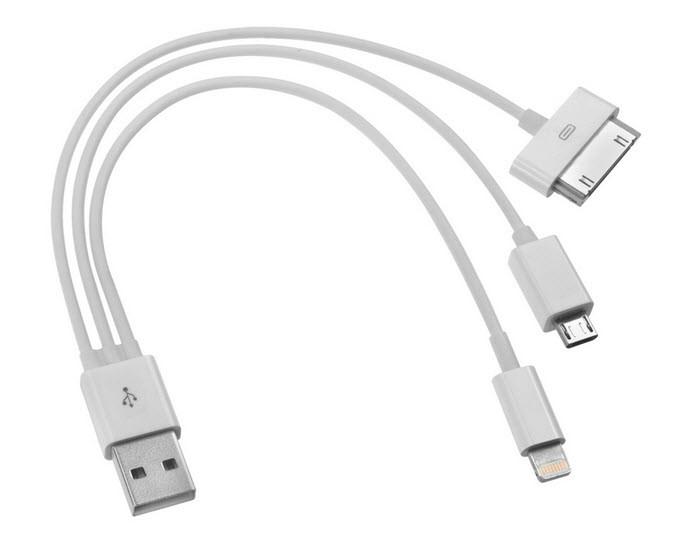 A convenient 3 in one USB charger cable for all your Apple products and micro USB products.
Light and durable, this cable is perfect for travelling
Features:
3 in 1 cable.
Used for charging and data transfer.
Cable be used for Apple and micro USB products.
Light and compact design makes it more convenient to carry.
Cable length 21cm.
Delivery
is free to mainland UK. Please refer to our delivery & refunds for more information.
Please allow between three to four weeks for this item to be delivered.

Returns
We offer a 14 day return policy. Faulty items will be replaced free of charge. Unwanted items may be refunded if the original contents remain within their original packaging and the refund claim has been initiated within the 14 day refund period. Refunds will be issued once the items have been inspected by our returns team. Customers must arrange their own delivery or contact us to arrange delivery (this will incur a surcharge and will be deducted from the refund amount issued once the items have been inspected).